Introduction To Ayurveda 101 by Sekhar Kodaipati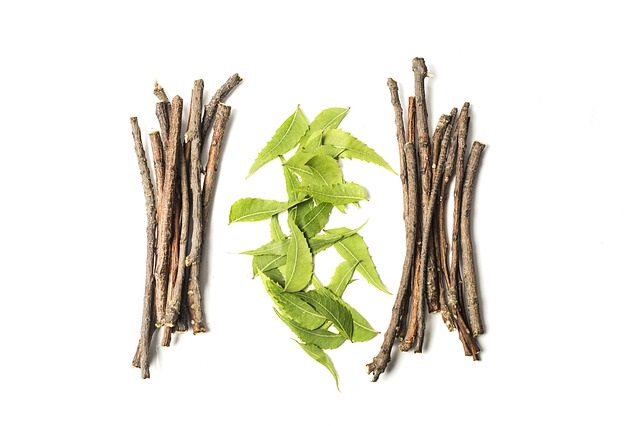 Ayurveda, in Sanskrit, means "The Science of Life." Ayurveda is considered by many scholars to be the oldest healing science. Ayurvedic knowledge is believed to have originated in India more than 5000 years ago. It is a complete and holistic science of healthy balanced living that views each person as an individual, with a unique mind-body constitution and set of life circumstances. All these factors are considered in determining whether natural healing approaches should be taken, or if changes in daily living should be made to aid in healing and to promote longevity.
Ayurveda places great emphasis on prevention and encourages the maintenance of health through close attention to balance in one's life, right thinking, diet, lifestyle and the use of herbs. Knowledge of Ayurveda enables one to understand how to create this balance of body, mind and consciousness according to one's own individual constitution and how to make lifestyle changes to bring about and maintain this balance.
Just as everyone has a unique fingerprint, each person has a particular pattern of energy – an individual combination of physical, mental and emotional characteristics – which comprises their own constitution. This constitution is determined at conception by a number of factors and remains the same throughout one's life.
Many factors, both internal and external, act upon us to disturb this balance and are reflected as a change in one's constitution from the balanced state. Examples of these emotional and physical stresses include one's emotional state, diet and food choices, seasons and weather, physical trauma, work and family relationships. Once these factors are understood, once can take appropriate actions to nullify or minimize their effects or eliminate the causes of imbalance and re-establish one's original constitution. Balance is the natural order; imbalance is disorder. Health is order; disease is disorder. Within the body there is a constant interaction between order and disorder. When one understands the nature and structure of disorder, one can re-establish order.
In Ayurveda we view a person as a unique individual made up of five primary elements. The elements are ether (space), air, fire, water, and earth. Just as in nature, we too have these five elements in us. When any of these elements are present in the environment, they will in turn have an influence on us. The foods we eat and the weather are just two examples of the presence of these elements. While we are a composite of these five primary elements, certain elements are seen to have an ability to combine to create various physiological functions. Ether and air combine to form what is known in Ayurveda as the Vata dosha. Vata governs the principle of movement and therefore can be seen as the force which directs nerve impulses, circulation, respiration, and elimination. Fire and water are the elements that combine to form the Pitta dosha. The Pitta dosha is the process of transformation or metabolism. The transformation of foods into nutrients that our bodies can assimilate is an example of a pitta function. Pitta is also responsible for metabolism in the organ and tissue systems as well as cellular metabolism. Finally, it is predominantly the water and earth elements which combine to form the Kapha dosha. Kapha is what is responsible for growth, adding structure unit by unit. Another function of the Kapha dosha is to offer protection. Cerebral-spinal fluid protects the brain and spinal column and is a type of Kapha found in the body. Also, the mucosal lining of the stomach is another example of the Kapha dosha protecting the tissues.
We are all made up of unique proportions of Vata, Pitta and Kapha. These ratios of the doshas vary in each individual; and because of this, Ayurveda sees each person as a special mixture that accounts for our diversity.