Massage Therapy Basics by Kate Leas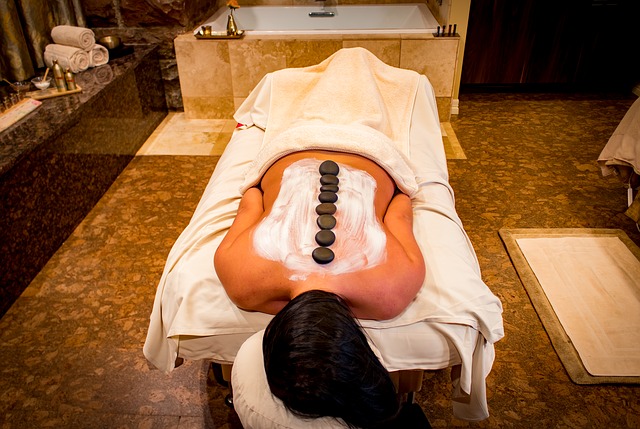 What is massage therapy?
Massage therapy is a manipulation of muscles, ligaments, tendons, skin, fascia, and joints in the body. It is a practice that has been around since the beginning of peopledom. In fact, ancient techniques are still employed in today's modern world.
The benefits of massage are extensive. Not only can it help alleviate pain and aid in physical maladies and day-to-day functioning, but it impacts mental and emotional wellbeing. Relaxation, awareness, anxiety, and depression can all be aided and eased with massage therapy.
Massage boosts the immune system, relaxes and reduces anxiety, alleviates pain, reduces blood pressure and heart rate, stimulates lesser used muscles, increases endorphins, aids physical rehabilitation, and improves circulation (blood and lymph).
There are many different techniques and therapies in the field of massage. Some of these may be familiar to you already, even if you do not know specifically what they entail.
Swedish: Probably the most well known technique, and for good reason; it's quite popular.
Acupressure is like acupuncture without the needles. Specific points are targeted and pressure applied to create a therapeutic effect.
Aroma Therapy is often used in tandem with other techniques. It consists of using fragrant oils for healing benefits. These oils can be applied to the skin or simply allowed to perfume the air thus allowing those nearby to receive benefits nasally.
Canadian Deep Tissue Massage: A technique that focuses on a muscle group working with the fibers of the muscle tissue to rejuvenate each level of muscle including deep tissue.
Deep Tissue Massage works to invigorate and stimulate the muscle issue on a deep level. It involves more intense manipulation and can provide tremendous benefits on many levels. Not only does it help release toxins from the body, it helps.
Hot Stone Massage: Warm stones are used on the body with gentle pressure to provide a soothing, therapeutic sensation.
Infant Massage: Becoming more popular everyday, infant massage has been proven to help infants gain weight and speed development. It is taught to mothers as a way to bond with their new children.
Other techniques include Chi Nei Tsang, Reflexology, Shiatsu,Thai Massage, Amma Therapy, Alexander Technique, Aston Patterning, Bioenergetics, Bowen Technique, and Craniosacral Therapy.
Massage therapists are required to pass standardized tests in order to receive a license and become a registered massage therapist. Training is often completed at a trade, vocational, or career college and is usually completed in 2 years or less depending on the school and the program.
Massage therapy is considered a health field and massage therapy is often covered under many health plans because of its proven healing and beneficial results.
Massage is private and safe. Depending on the type of massage you receive, partial body, full body, 30 minute or longer, you may have to undress completely or not at all. The room should be warm and comfortable and there may be light music playing. If the environment makes you uneasy, do not hesitate to inform your therapist; a massage should be a relaxing and pleasant experience. This is true if you feel pain during any part of your massage experience. Some techniques are more intensive and may be a bit uncomfortable at times, but if you feel anything that makes you uneasy, do not hesitate to speak up.
Whether you are considering a career in massage therapy or if you are just interested in finding out more information about what it is and how it can benefit you cannot deny the value of a good massage.